Services
The letters BBS stand for Band en Batterij Service! Besides the obvious things like a back office for your questions, sales reps for replenishing the stock and sharing knowledge about our collection, we do a lot more to make life easier for you.
Basically every jeweler has the same issue; having the correct stock without drowning in straps. Below we share some of our services to save you a headache or two.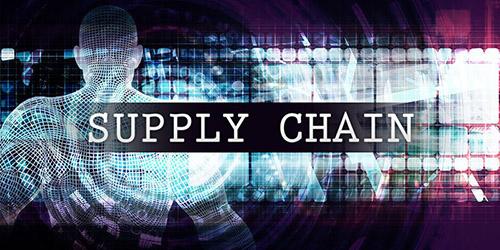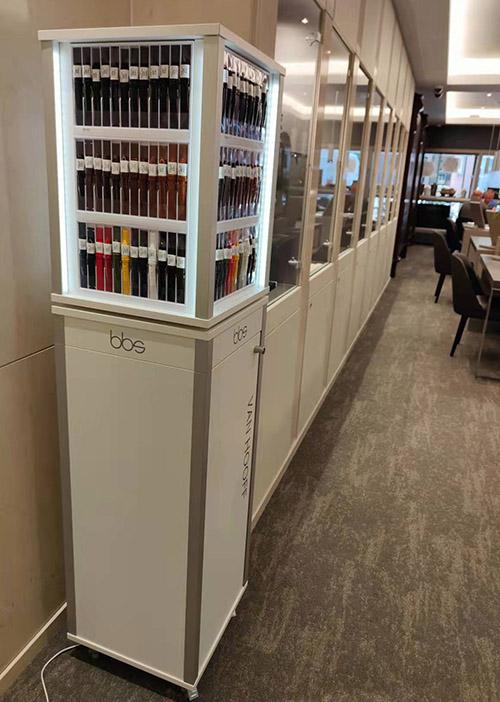 Presentation
Having thecorrect stock is important but making it available for your customer is even more important. The BBS watch strap presentation with lighting will help you in many ways.
Your stock is presented based on size and color. Your customer will see the available options immediately.
As a shop owner you can see what colors or sizes are sold out.
If you stick to the quantities we established as "a good stock level" for your shop, you will never have too little or too much.
You can store additional straps, colors and sizes in the foot of the strap presentation.
The dark little corner of your shop is now a money making strap corner.
If required, you can only just use the top of the strap furniture.
The furniture is free to use, conditions apply.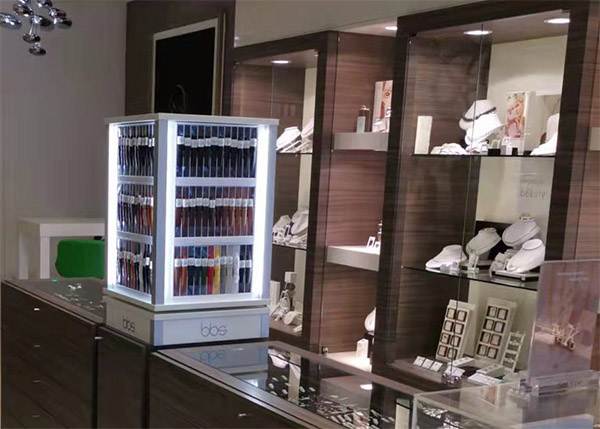 Digital services
The BBS portal is a starting point for our service to you. On the portal we share loads of documents and photo's, battery order forms, loyalty bonus scheme and much more. Here you can also find your orders and invoices that you can print and/or download in several formats.
The web shop gives you a clear overview of the straps we offer. Only straps we have in stock, will show. Be sure you are logged in so you see the prices that apply to you. If you have no shop access yet, just contact us
Using a barcode scanner makes it easy to replace the straps you sold. Just save up the labels of the sold straps and scan them after selecting "Quick Order" on the BBS web site. We have a special piggy bank available for you to save the labels, free of charge. In this simple way you can always keep track of your sales and re-order at the moment that suits you best.

Automatic re-ordering using your shop software is also a very good option. Depending on the options provided by your software supplier, you can upload your invoice as PDF, CSV or TXT file. Your software will know what you have in stock, what got sold, and therefore knows what needs to be re-ordered. We have special conditions available for people that use the automatic re-order option.
An API is available for all e-tailors. It will give you a direct feed to your web site, showing all straps we ave available in stock, including description, pricing and photo's.
Use the BBS App on your mobile phone. Just scan the labels of the sold straps and confirm; Simple and fast! If you want to download the App, click on one of these links :


Sales reps are available to make sure nothing is missing for you. We replenish your stock, based on a periodic interval if you dont't like the digital options. Also we advise about your stock level, automation options and make sure your presentation stays on level.
The Price label service we provide will save you a lot of work. We take your old stock and give them the exact same price tags as the BBS stock has. In this way your old and new supplier merge into one big strap offer without talking about old and new strap. We provide the service free of charge. The BBS price tag is showing the price clearly, a vital part of our sales strategy.
Organising your stock is important too. We meet many shop owner that say they have too much straps. After organising the stock you see what size and/or color is too much or too little. Let us take care of these thing while you concentrate on sales. The service is free.
Our back office is taking care of all your orders. If you order today, we ship tomorrow. For orders above 125 euro, we ship for free to our retailers. Below that amount we charge transport cost based on weight.
People make the difference. Let's see if our services and our people, match with your requirements.
Let's change together!